FEATURES

API Sync
Automatically sync your balances using API integration with exchanges and mining pools.

Address tracking
Automatically sync your balances tracking your wallet addresses.

Portfolio charts
Visualize your portfolio using beautiful charts

Detailed coin view
View candlestick charts and discover more details about your favorite coins

News
Read news from your favorite sources using a responsive interface

Security
No data sent to servers, everything is stored on your device
Your crypto assets in a snap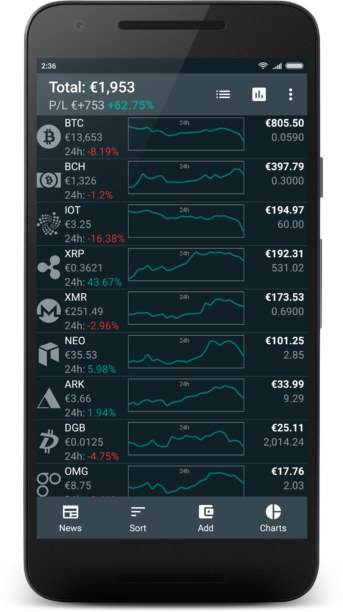 1500+ supported cryptocurrencies
Portfolio dashboard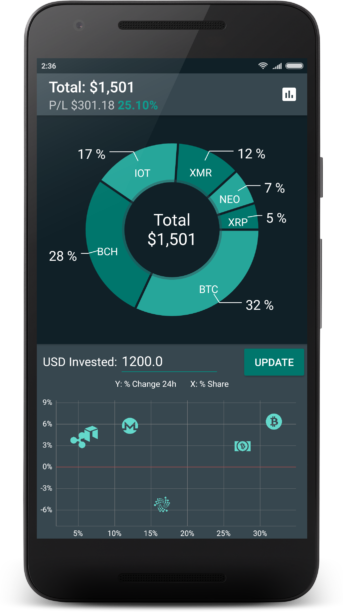 A better understanding of your portfolio
Detailed market data at a glance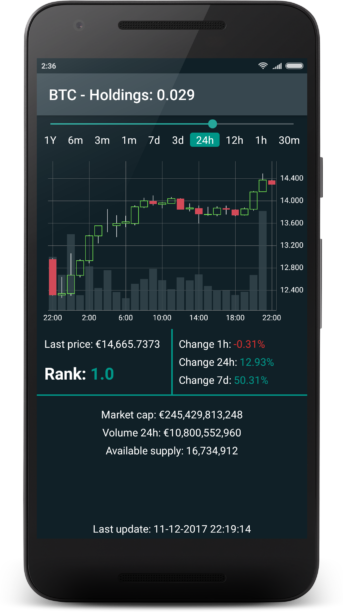 Real time market data and historical charts
Keep it safe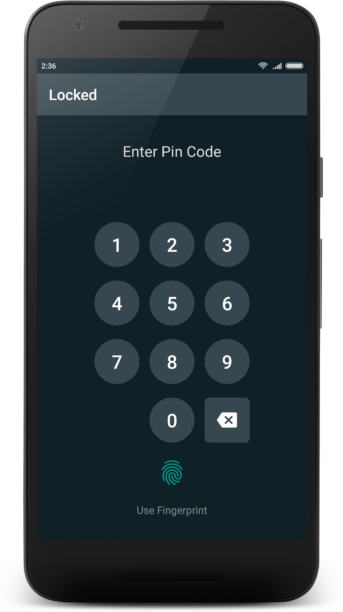 Lock the app with a custom PIN. Fingerprint supported!
Follow your investments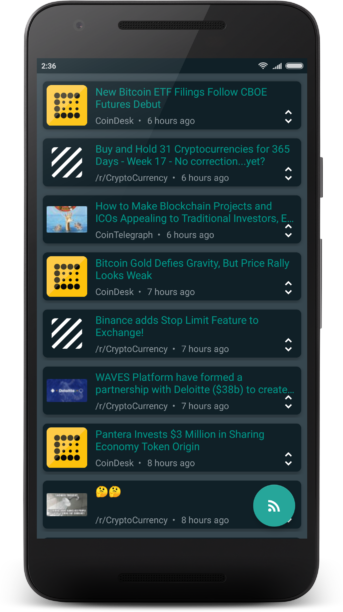 Select your favorite sources and don't miss the latest news